Are you in grades 4 to 8? Do you want to learn more about STEM (Science, Technology, Engineering, & Math)?
Parents, would you like your son or daughter to consider the STEM studies as a high school and post-secondary education? This can lead to a fulfilling and rewarding career.
Please come out to a fun and informative event sponsored by the East Toronto Chapter of Professional Engineers of Ontario.
The event will have lots of opportunity for questions and will be staffed by professional engineers and university engineering students. Children and parents welcome.
This event is FREE but space will be limited.
Date: Sunday, March 19, 2017
Time 2:00 – 4:00pm
Location: S. Walter Stewart Public Library, 170 Memorial Park Ave, Toronto M4J 2K5
Cost: Free.
Agenda:
2 pm to 2:30 pm Registration, food and refreshments.
2:30 to 3 pm. Welcome/introductions and panel discussion on how a background in Science, Technology, Engineering and Math can lead towards promising career options even in times when other employment opportunities may be hard to find.
3 pm to 3:45 pm Mad Science (a fun, entertaining and interactive demonstration by the Mad Science team)
3:45 pm to 4:30 pm. Door prizes, closing remarks, informal networking with engineers from the East Toronto Chapter and Engineering students.
Guest Panelists: Tim Cheney, P.Eng. and Monique Martin M.D. are a young professional couple living and working in Toronto. Both are graduate mechanical engineers.
Tim Cheney, P.Eng. is a mechanical engineer with the Toronto Transit Commission. His work with the TTC has included both the design and supervision of subway track maintenance and rolling stock maintenance vehicles and the commissioning of the new subway cars.
After graduating from University with a degree in Engineering, Monique Martin, M.D. decided to apply her strong STEM skills towards a career in Medicine. Her engineering background proved ideal preparation for Medical School and beyond. She is now a practicing medical professional in Toronto.
Mad Science – leading science enrichment provider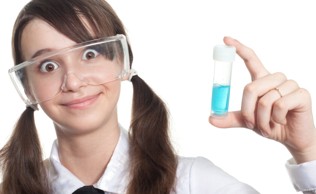 Mad Science delivers unique, hands-on science experiences for children that are as entertaining as they are educational. Mad Science encourages scientific literacy in children in an age when science is as vital as reading, writing and arithmetic. Their approach to teaching science invites children to pursue STEM careers.
FAQs
What are my transport/parking options getting to the event?
If riding the TTC, take the East – 70 O'Connor bus from Coxwell Station toward Warden Station, going northbound on Coxwell Ave. Drop off at Barker Ave., walk north 30m, then turn left (West) into Memorial Park Ave. and walk for two blocks to reach the library.
If driving, you will find limited parking at the library and additional free (after 6 pm and on weekends) parking on the City of Toronto parking lot immediately north of the library.
Where can I contact the organiser with any questions?
If you have any questions, feel free to call or e-mail Michael Martin P. Eng, Education Outreach Chair East Toronto Chapter PEO at 647-786-2318, michael.p.w.martin@gmail.com